ABOUT GENE
Gene is a member of the Professional Photographers of America, the Texas Professional Photographers Association, the Austin Professional Photographers Association, the American Photographic Artists, the American Society of Media Photographers, the North American Nature Photography Association, and the Association of Texas Photography Instructors. He is an FAA-licensed drone pilot.
---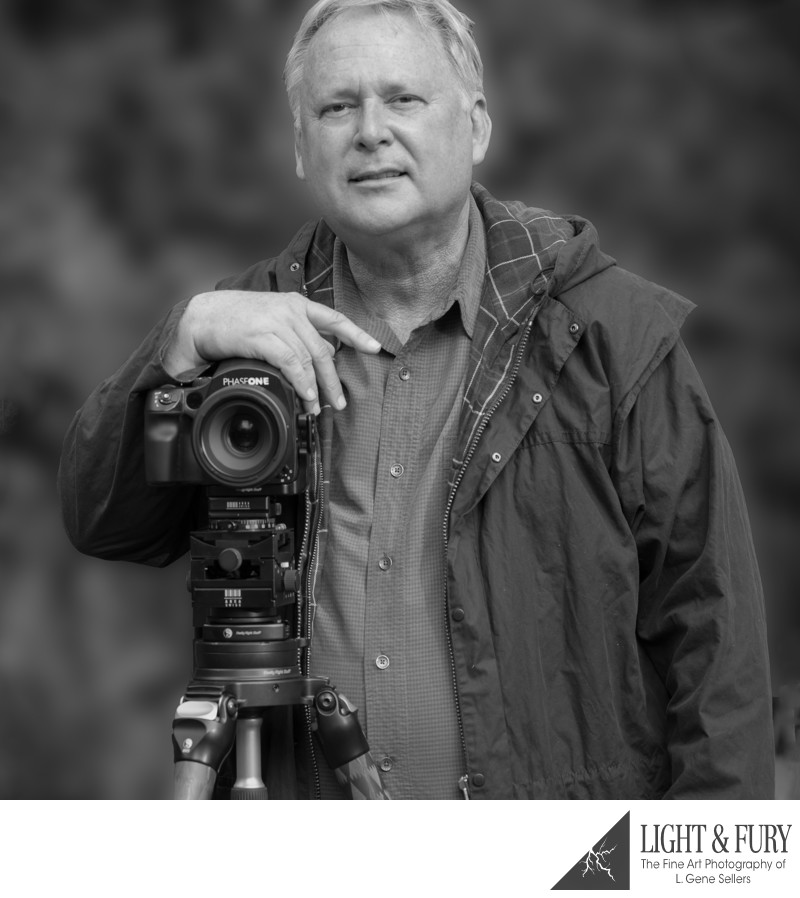 ---
Gene began "chasing the light" over 40 years ago, when his wife gave him his first 35mm camera. Although he wistfully recalls the days of simple film cameras, he is grateful that he is no longer constrained by their limitations. He feels that the new digital world enables the photographer to express artistic vision in ways unimaginable in the days of film.
With modern technology, anyone with a cell phone can take a beautiful snapshot. Gene believes, however, that the most compelling photographs stir the viewer's imagination and emotions with a careful arrangement of shapes and colors, the subtle interplay of light and shadow, and just a hint of intrigue. At the end of the day, the viewer should be left not only with an appreciation for what the photograph reveals, but also with a longing to know more about what is concealed by a shadow, what is obscured by a touch of blur, what is meant by a gesture, and what is just out of sight around the next corner. To quote Diane Arbus "A photograph is a secret about a secret. The more it tells you, the less you know."
Gene's landscape photography has been heavily influenced by the work of Peter Eastway and Ansel Adams. His vision for portrait photography draws upon the paintings of Edward Hopper and the photographs of Gregory Crewdson.
In his early days, Gene paid his dues in the darkroom. He has since happily transitioned to the digital darkroom, where he has yet to stain his shirt with an adjustment brush or trip over a magnetic lasso tool. To those who criticize the use of digital post-processing, Gene responds that the master of landscape photography, Ansel Adams, spent far more time in the darkroom manipulating his stunning images than he ever spent in the field making them. In fact, Adams printed more than 1,300 different versions of his great photograph, "Moonrise, Hernandez, New Mexico," forever seeking perfection.
An artist's work is illusory until manifested in physical form. Gene has chosen the custom lab that invented the aluminum printing process to print his photographs. His limited-edition color images are printed to the highest quality gallery standards on dye-sublimated white aluminum, in sizes ranging from approximately 48"x48" to approximately 48"x96", suitable for display in high-end homes and professional offices.
Gene's passion for his craft is shared by his wife and his two sons, and is tolerated by his daughters-in-law and his two Labrador Retrievers, whom he refers to as "The Unruly Beasts."
His wife indulges him in his extensive dust-gathering collection of antique and modern film cameras.